Meet our Fearless Steeds!
Resilient

"Zeus"

Thoroughbred

Zeus is a 7 year old Thoroughbred, a rescue from CANTER New England. Zeus was bred in Florida and ran 36 races in his career. When he arrived at Thunder Moon the day before New Year's Eve, he walked off the trailer amidst a cloud of steam, as if he were descending from Mount Olympus. Sound, strong, and quite large, Zeus is KC's competition mount and they bonded immediately. A great-great grandson of Secretariat, Zeus has transitioned to a successful event horse and was featured in CANTER's National 2012 calendar.

To read more about Zeus, click here for a story written by Susan Salk for Off-Track Thoroughbreds.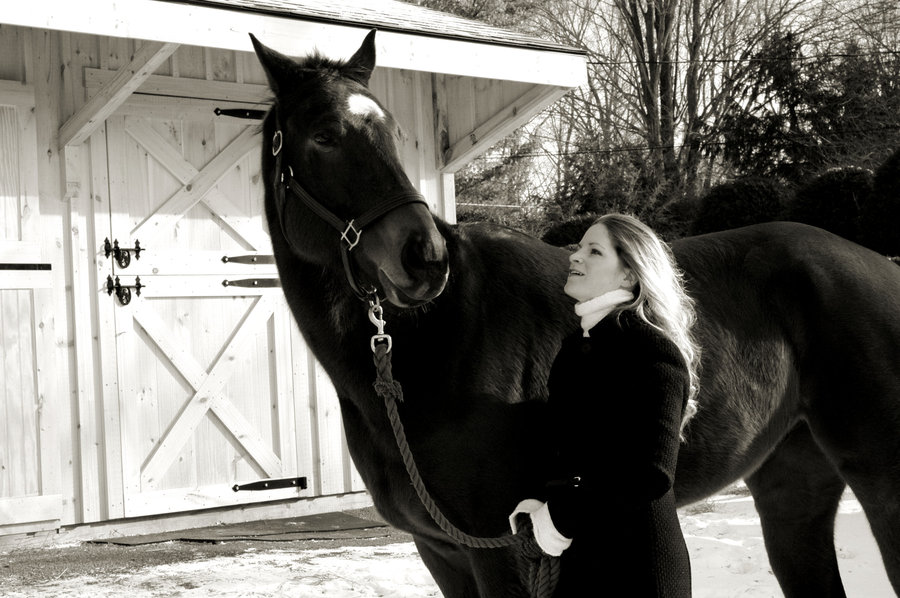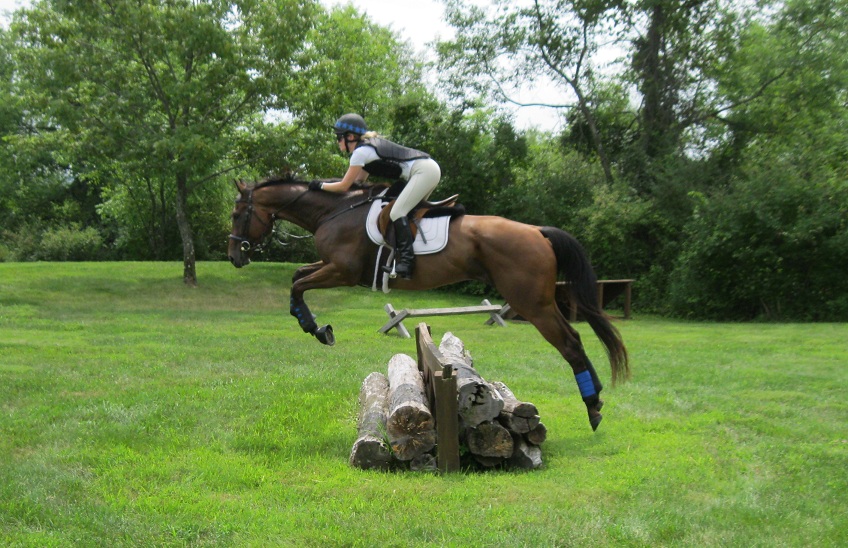 Native Impression

"Topaz"

Thoroughbred/ Quarter Horse Cross

Topaz came into KC's family's life at a mere 5 days old. From that day onward, she has constantly defied odds, not to mention gravity! Topaz does not jump, but she loves trail rides and is very gentle with an inexperienced or young rider. Her greatest joy in life (aside from eating) is trail rides. Nothing compares to a walk or a brisk trot down a country lane or wooded trail.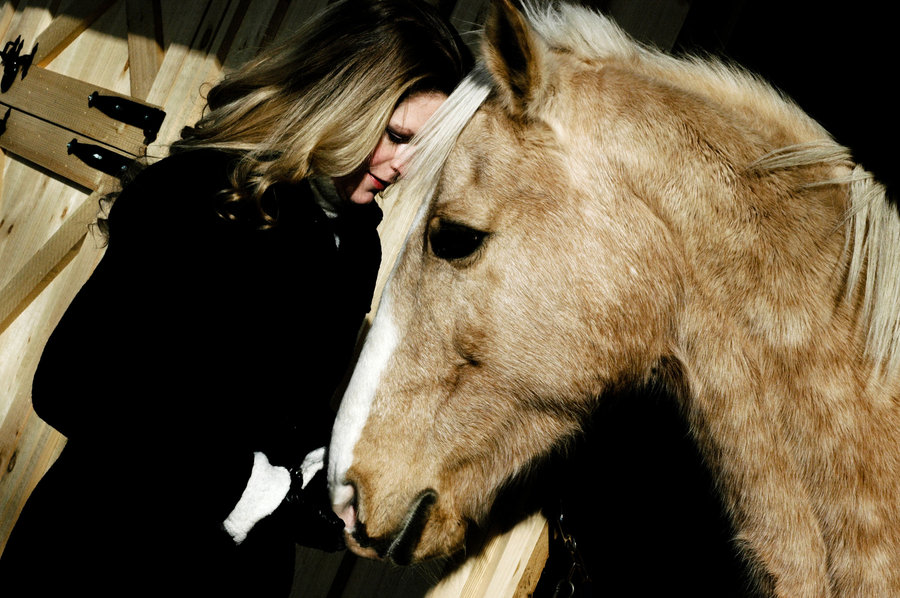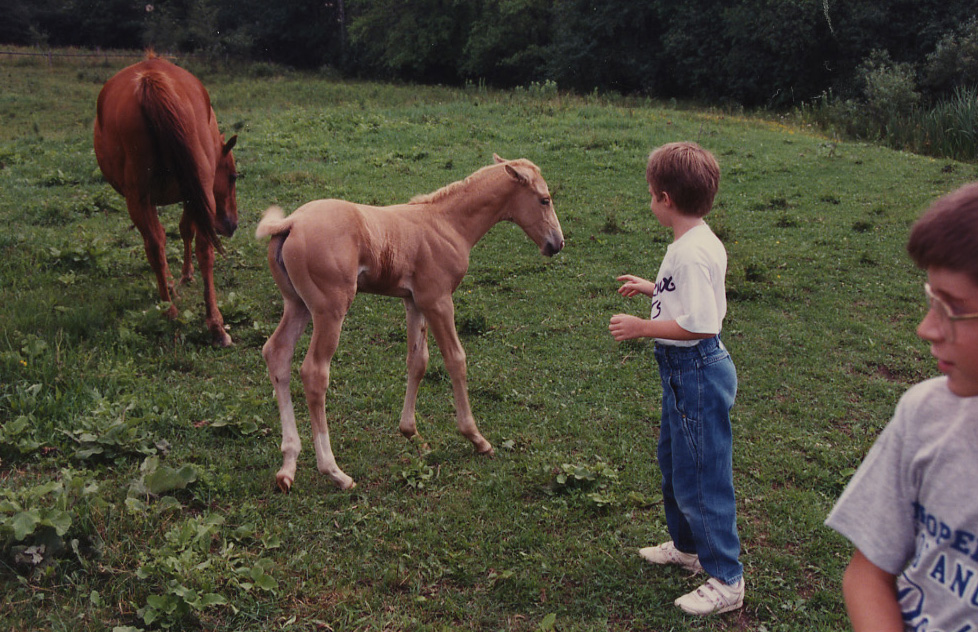 KC and Topaz, Circa 1987





Pleasant Signal

"Siggy"

Thoroughbred

Siggy has an incredible story, and we feel incredibly lucky to be able to shower him with love and affection. He was rescued from a Kill Pen at an auction by Akindale Farm, a Thoroughbred rescue organization in Pawling, NY. He's 15 years old and is grateful for every step he takes. We love Siggy because he makes riders of all ages and abilities feel safe. Siggy has discovered the sport of dressage and has become an exquisite mover.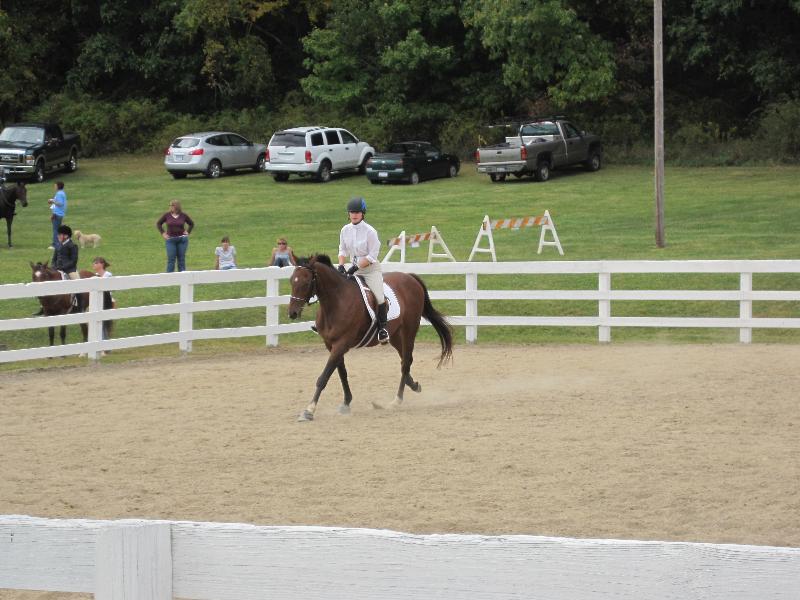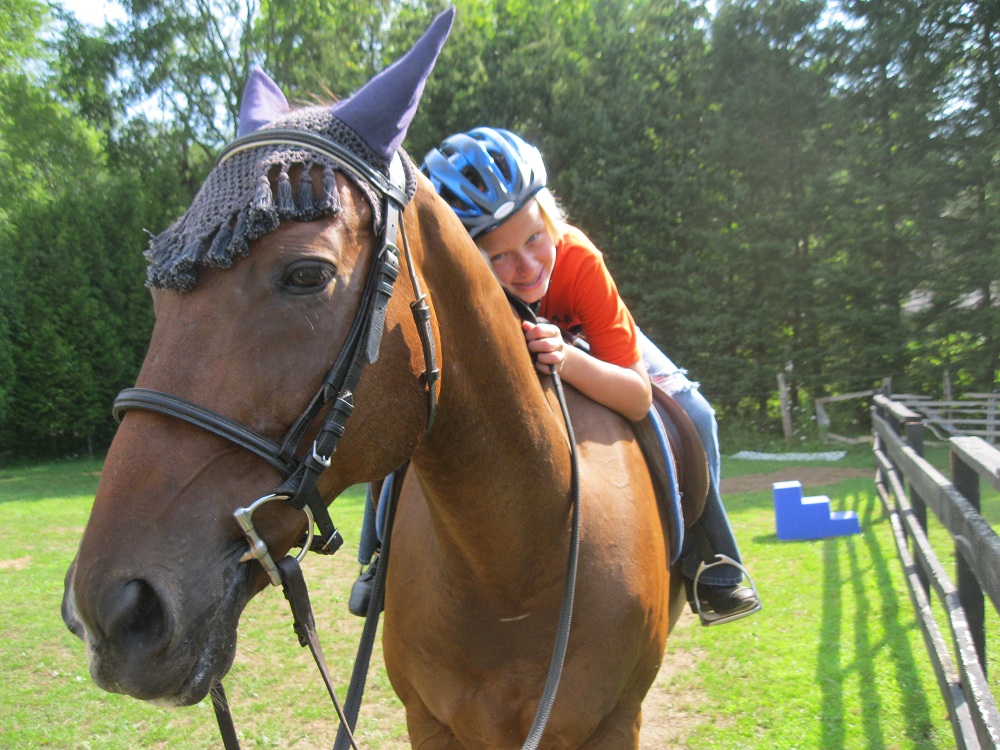 Snoopy

Snoopy is owned by Evan Van Hook. Evan, an eventer and hunt rider, is planning to hunter pace with Snoopy! He is like riding on a cloud, jumps very cleanly despite his size, and is a bombproof trail partner. If you see Evan and Snoopy at an event or pace in the future, be sure to say hello!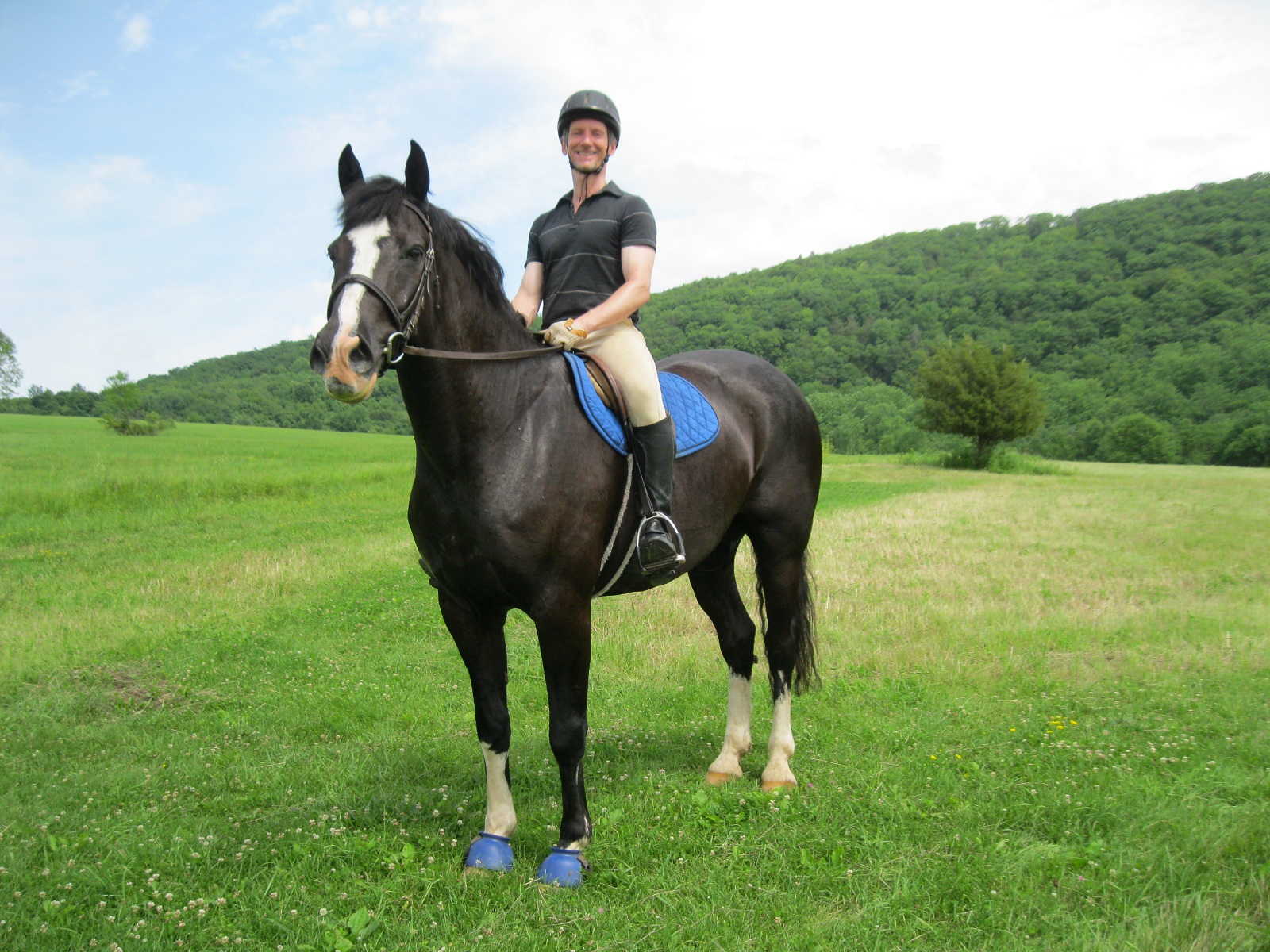 Splish Splash
Splash is a horse who came to us with the personality of a horse who carried the world on his shoulders. With some time, routine and lots of affection, he's become a delight to work with on the flat and clearly enjoys himself over fences.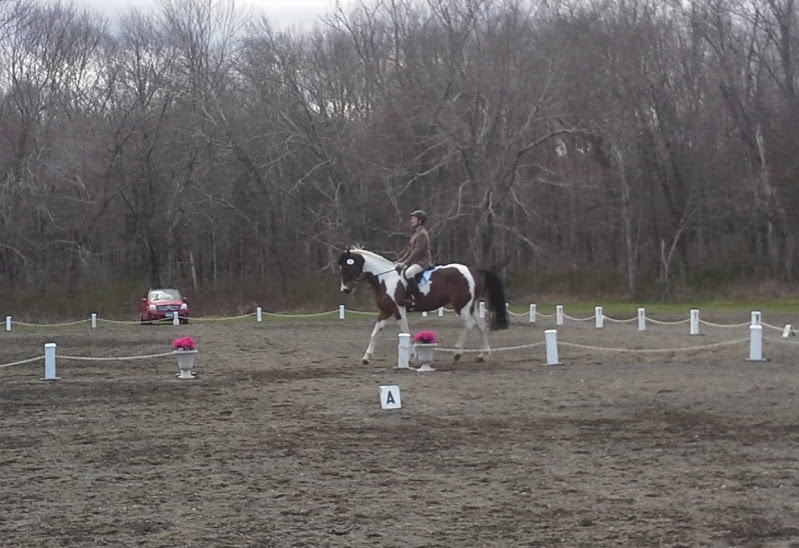 CANTER New England Horses

Dewamere
In Loving Memory....
Midnight Eclipse

"Midnight"

Thoroughbred

1988-2009

Midnight has a list of awards and accolades at all levels of Eventing. He was purchased by KC's family at the age of 5, and was bred to race - but he found his true joy in jumping cross country. For years, he carried KC safely and they learned the Eventing ropes together. He will forever be in KC's heart. Heaven welcomed a new angel on December 28, 2009.

Below these photos are KC and Midnight's story, written for Voices Newspaper by Ann E. Compton.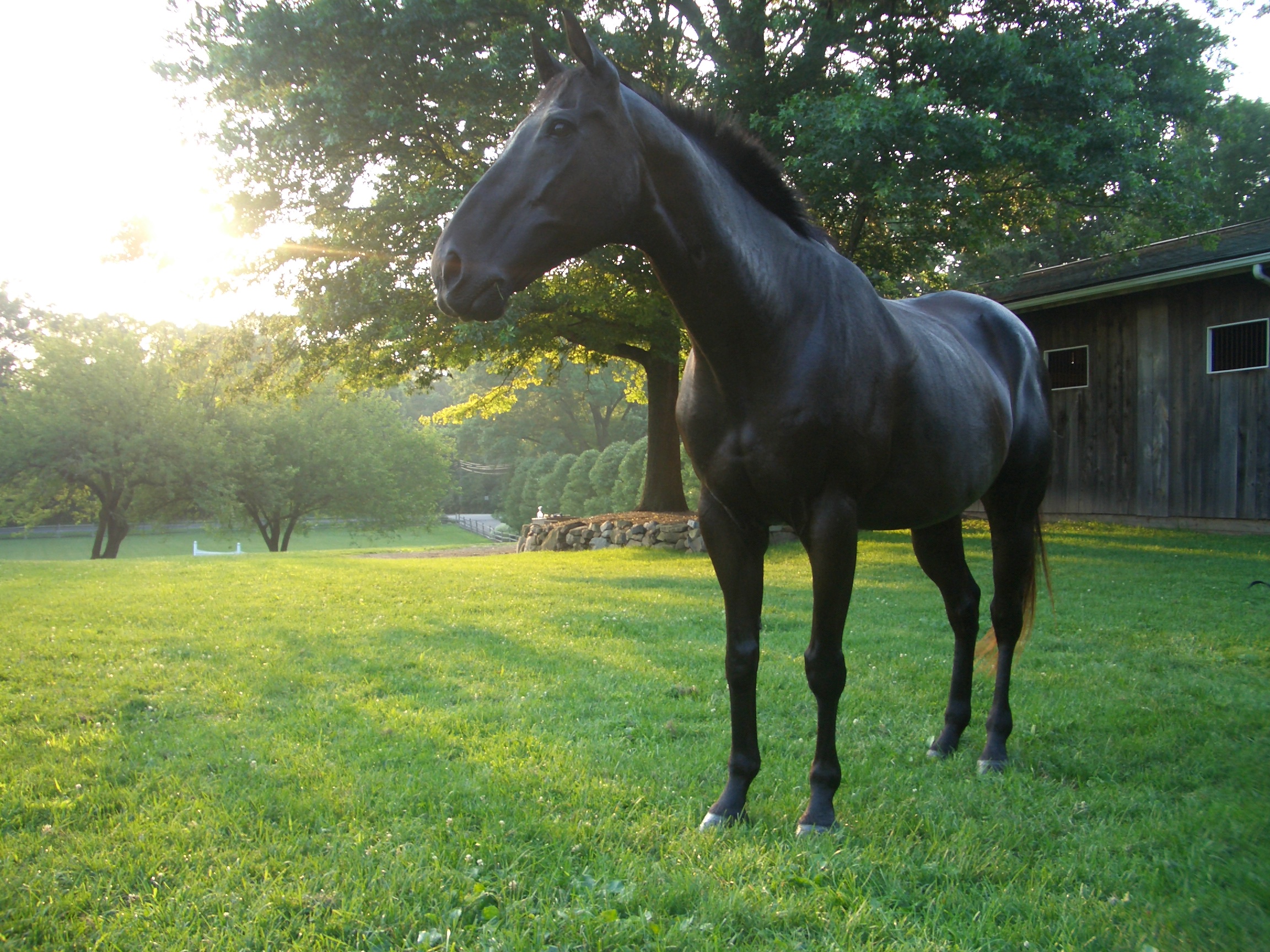 Photo Enhancement by Tina Quatroni

For many people, 2009 was a year of losses - a job, a home, a friend or family member, financial security, and, for some, more than one of these. I don't know anyone who did not suffer some major loss in the year that just ended.

My family is included, and this past Monday ended 2009 with the loss of one of our two beloved horses, Midnight Eclipse, suddenly, to colic.

Midnight came to us when my daughter, now grown, was 11. He was her first and forever horse. No matter who she owned, competed or rode afterward, Midnight was always waiting for her, always part of her life, here in our backyard.

Against all advice and my own judgment, we bought Midnight from our good friends at Samina Farm in Southbury as a green 5 year-old.

I knew this was not the best plan for a young rider with little experience, but the first time K.C. and Midnight met, we all knew it was a partnership meant to be.
Midnight and K.C. learned together, sometimes the hard way with falls and bruises. But they had the help of some wonderful instructors: Mike Page, Cindy Mooney, Sarah Dalton Morris, to name a few, and they grew, improved and became an eventing team.
They were a very special pair. Midnight was devoted to K.C., and would raise his head from the best grass at the sound of her voice, trot to the fence and follow her around the pasture without even a carrot to entice him.
He loved eventing, especially the cross country phase, but was not fond of Dressage. We struggled mightily with the movements and although it was not his strength, he made the effort for K.C.
When she was a novice jumper, we could always count on him to save her, when needed. If she got too forward in the saddle, Midnight would throw his head back to keep her in place.
If she didn't have exactly the right stride to a fence, Midnight made it work. He made it possible for her to go on to train other horses when we retired him at Preliminary some years ago to enjoy trail riding and life in our pasture.
When K.C. went to college, her entrance essay was about Midnight and the life lessons she learned through him. He was the one horse in our lives that we knew would be with us forever, living here in our backyard.
He loved to play tag with our Shelties, he on one side of the pasture fence and they, wisely, on the other.
This past summer, K.C. took him to board near her home in New York, where she could ride and fit him up again until he looked and acted like the 5 year-old he believed he was.
K.C. spent several wonderful months with him there until he came home to us in September to await a move to the their new home, where they were building a barn for him to join them.
We celebrated two weeks ago when it was all completed and the move was made.
One short week later, colic struck Midnight last Sunday night. In spite of the efforts of our expert vets, Dr. Krista Zahn, Dr. Christina Braun, and their colleagues at Dunbarton Equine, he did not improve and we moved him late that night to the New England Equine Clinic in Patterson, N.Y., where he spent the next 18 hours being treated.
By the following afternoon it was clear that he would not recover and, with all of us at his side, we said good-bye and sent him to join his favorite of our Shelties - also lost just two weeks ago - at the Rainbow Bridge.
We offer our thanks to the wonderful staffs at Dunbarton Equine and New England Equine, where their competency, guidance, kindness and caring were unequaled. We are so grateful to have had them to walk this path with us.